an office for Kees January 2010

After the first 10 weeks in which 10 groups of two students had been working in their own design proposal for an office space (Best Kees I), one was selected to be developed for a full-scale material prototype. The shop drawings needed to contain all the information about the components of each construction and the way they are manufactured and assembled. All details about the manufacturing processes ought to be represented in the shop drawings, so that the students can produce them without any clarification. In contrast with the usual designing process during educational courses in which the product is the design itself, this time designs were materialized. in to a prototype product. Despite our initial lack of experience of the machinery and fabrication techniques, our group managed with teamwork and well-planning to accomplish the task and gained greatly in experience.

---
Production Technique Studio * TU Delft * groupwork
Powered by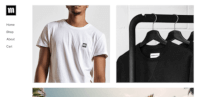 Create your own unique website with customizable templates.