3 cases for Van Gendt Hallen hub offices April 2011

The Van Gendt Hallen factory is an important part of the Werkspoor Stork Oostenburg in Amsterdam. This functional brick complex, decorated with neo-Renaissance elements in the facades, was designed by Al Van Gendt during 1897-1922. The halls were used for making ship engines for the Dutch Factory Tools and Equipment Trace.
This monument
allows for a creative re-use of its interior, respecting the monumental character of the external walls. 3 cases were proposed to the municipality of Amsterdam, for transforming the halls to office hubs. All of them are based on the concept of modular structures, cost effective solutions and sustainable materials.
CASE 1
: PRISMATIC VOLUMES
CASE 2 : ON A GRID
CASE 3 : A WHARF
http://www.beingdevelopment.nl/transformaties
---
Α project sponsored by Being Development office
Powered by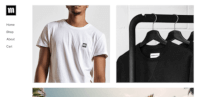 Create your own unique website with customizable templates.